Snackable SEO Basics & Outlook into the Future of SEO
Let me preface this article by saying that I wouldn't consider myself an SEO expert. I'm merely a designer/developer turned online marketer which was required for my first job at Inter Medien. It was a pleasure to dive into the world of SEO, all the way from learning the basics to applying them on real projects. I was pretty nervous about the content optimizations for my first customer websites, as the impact of revisions only become visible a few months later. I'm glad everything turned out pretty well. 📈
In this article, I would like to share with you some of the approaches that are key to good SEO. In summary, SEO is easy to understand, especially the basics. My goal is to give you an easy to understand once-over. In addition, I will share some insights and thoughts on how SEO will change in the future from my point of view.
Enjoy. 🙂
Quick navigation:
🔗 I have SEO knowledge, take me right into the future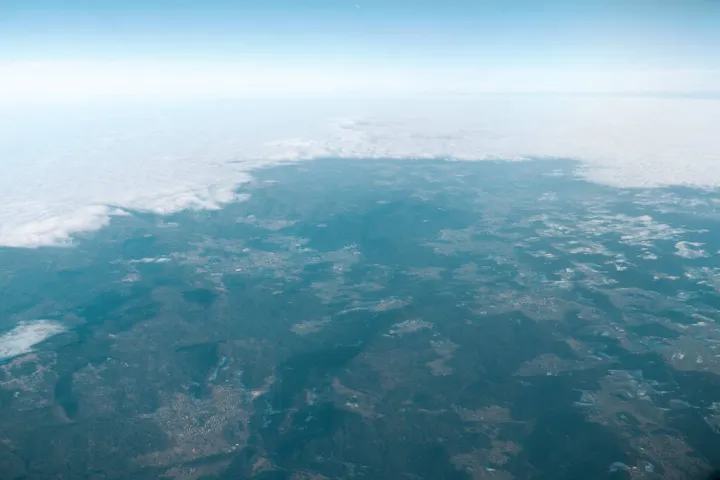 Most of the SEO guides found on the interweb will give you comprehensible in-depth pieces of information to what is most important to implement and how to do it. Especially on the tech side of things. My intention isn't to rewrite what others have done impeccably already or explain the many SEO terms out there. Instead, I have collected those SEO basics which best summarize the mindset of a search engine optimizer.
It seems like a no-brainer, I know. But even if it's 2019, some websites don't have a great mobile experience while Google still continues to attach more and more importance to the mobile-first approach. Just make sure your website's design is user-friendly, intuitive and performant on all devices!
Google repeatedly emphasizes the importance of good user experience and clearly focuses on the user's needs.
John Mueller, webmaster trends analyst at Google, recommended in the webmaster hangout in January 2019 to focus on the user experience when optimizing websites. A website's operator shouldn't make good pages in order to rank better but in order to offer a positive user experience to one's website visitors. In this way, you can build a healthy, long-term relationship with the users and make them happy to return to the website.
Is user experience a ranking factor then? The answer is quite clear: no. John Mueller commented as follows:
"But obviously if you make a good website that works well for users then indirectly you can certainly see an effect in ranking."
In other words: A good user experience does not directly affect the rankings – but indirectly ensures that the rankings improve. If browsing through your website is inspiring for the visiting user, you might get more links, the popularity of your site increases and users return regularly. Even if user-friendliness is not a direct ranking factor, it indirectly plays an important role in your SEO success.
Important aspects of positive user experience are:
good user guidance (through logical, intuitive navigation)
relevant content matching the search intent of the user
short loading times
responsive design & mobile optimization
Quality of your content is a basic prerequisite for all further SEO measures and therefore should have number one priority.
For some time now Google primarily evaluates every website's content and ranks according to the quality and usefulness of the information provided. Experience has shown that Google prefers longer content (< 5000 words) because the number of words is an indicator that a topic has been examined in detail. However, long texts do not automatically mean a good ranking. Google's search algorithms are quite sophisticated and notice when a post contains a lot of unnecessary content that artificially inflates the text volume. Quality ultimately takes precedence over quantity.
Every website should be well structured for the human reader so that users find their way quickly and intuitively. Your content should be worth reading and/or interesting for users.
Google tries to imitate human reading behaviour and checks how quickly a visitor finds his way around and encounters the information relevant to him. In other words, if Google doesn't consider your content to be high-quality and readable at all, your site will not achieve a good ranking.
Both the meta title and meta description should contain the relevant keywords and arouse the curiosity of the searcher. It is also helpful for most landing pages to include your brand name.
Opinions differ as to how long the meta description can be before it is cut off. Google does not evaluate the absolute number of characters, but the pixel width of the entire text. A meta description between 130 and 160 characters is ideal. The meta title can be based on about 65 characters.
It should be pointed out that you can only influence to a limited extent how Google displays your links at the end. The search engine often adheres to the given meta descriptions. But sometimes it also uses some part of your text in which the searched keyword appears and which the search engine classifies as more relevant at that moment.
Titles and meta descriptions influence the ranking through their built-in keywords. Concurrently with this, interesting-sounding titles and meta descriptions lead to more clicks which increases the click-through rate (CTR).
The click-through rate (CTR) describes the ratio between the number of times a result was displayed to searchers (impressions) and the number of times this particular result was actually clicked on. It is an endpoint at which to measure how well your own search results (a specific snippet) performs.
For Google the CTR is a relevant ranking factor, higher rates are rewarded.
In addition to valuable content, Google is also concerned that a website is trustworthy. This includes an appealing and clear layout, a certain age and above all backlinks from sources classified as serious. Links from public authorities, universities, etc. have a high value in this respect. In addition to a good design and layout, you can increase the seriousness of your site quite simply by an up to date imprint and an "About Us" section.
Furthermore, Google gives pages a worse ranking if the main content is overshadowed by advertisements or excessive use of pop-ups.
The topicality of your content is relevant for your website's ranking. Therefore keep your landing pages, blog, faq or other entries up to date and revise them from time to time. As soon as you notice that your page's ranking is slipping, this extra mile can be worth it. The revision and qualitative enhancement of existing content often offer more ranking advantages than the creation of completely new content.
Although all of the tips above apply and should be put into practice, I want to dig deeper and share some thoughts about what I expect from the future of SEO. When I had the opportunity to visit OMX and SEOkomm late last year – two of the biggest conferences for everything online marketing – I happily accepted! All I needed to do was to fly from Berlin to Salzburg, Austria where both events took place. 🛫
The conferences were worthwhile, even though I honestly have to admit that the content is repeated after a few conferences and only a limited amount of breaking new stuff is presented.
"In the future, we will no longer optimize websites, but rather information."
— Marcus Tandler from Ryte
One of the great benefits of attending a conference is listening to great people from the industry who say smart things. This sentence Marcus Tandler dropped in the opening keynote of SEOkomm made me think. At the moment we optimize websites and focus on its content. But just take voice-activated personal assistant apps for example which continue to be given more and more popularity, how do we target those from an SEO point of view?
Actually, we already live pretty much in a low-spec version of the future. We can use schema markup today thanks to Schema.org — but do you use it actively? I certainly can do better.
If you haven't heard about structured data yet, let me explain real quick: Structured data, also known as schema markup, are codes that make it easier for search engines to search, organize and display the content of websites. It tells search engines what your data means. Without schema markup, search engines can see your data, but although their algorithms are getting better and better they still have to put a lot of work into interpreting it. For example, you can tell search engines what exactly your contact information is or what products you're selling at which price in which currency.
To add structured data to your website you only have to invest a little time to get familiar with how it works. It might sound complicated at first, but when mastered it can give your SEO a noticeable boost and improve your ranking.
Search results that have schema applied to inform the user faster. And therefore Google prefers websites incorporating schema markup (as presumably does or at least will do every other personal assistant).
Experience shows Google is getting better at understanding entities in context. Take organic search results for example. Have you ever searched for something in your native language (we assume it's not English), but found a search result in another language, such as English? Maybe you have. Maybe you have but haven't noticed it because you were focused on achieving your goal — finding the information you were looking for.
This understanding of user's input works because Google compiles/maps data in entities (data collected from your website) which then can be retrieved individually in fragments. Even across language barriers. To become the operating system of the human being Google wants to be, it has to make sense of every piece of information provided from your content.
And although Google's algorithm will still improve, I postulate that search engines will expect more structured data from websites in the future. Probably every voice-activated personal assistant will prefer it. As you don't get to choose from multiple search result snippets like a traditional search engine offers, we will have to pre-chew as much information as possible.
What can you do today?
Of course, structure all the things, preferably as JSON-LD. Use the tools we have today and implement schema markup. Good practices in this regard will improve the ranking of your website.
As Marcus Tandler summed up:
"March as first-mover into the future."
Of course, you can read a lot about SEO or listen to experts of the industry. But what counts in the end is to make your own experiences based on a few SEO basics and above all to come up with your own ideas and impulses and apply them accordingly.
Happy optimizing!
---
Fine. Article finished. If you spot a typo or have thoughts about this article, feel free to write me. 🙆‍♂️