Easter Holidays Far from Home, in Search for a New City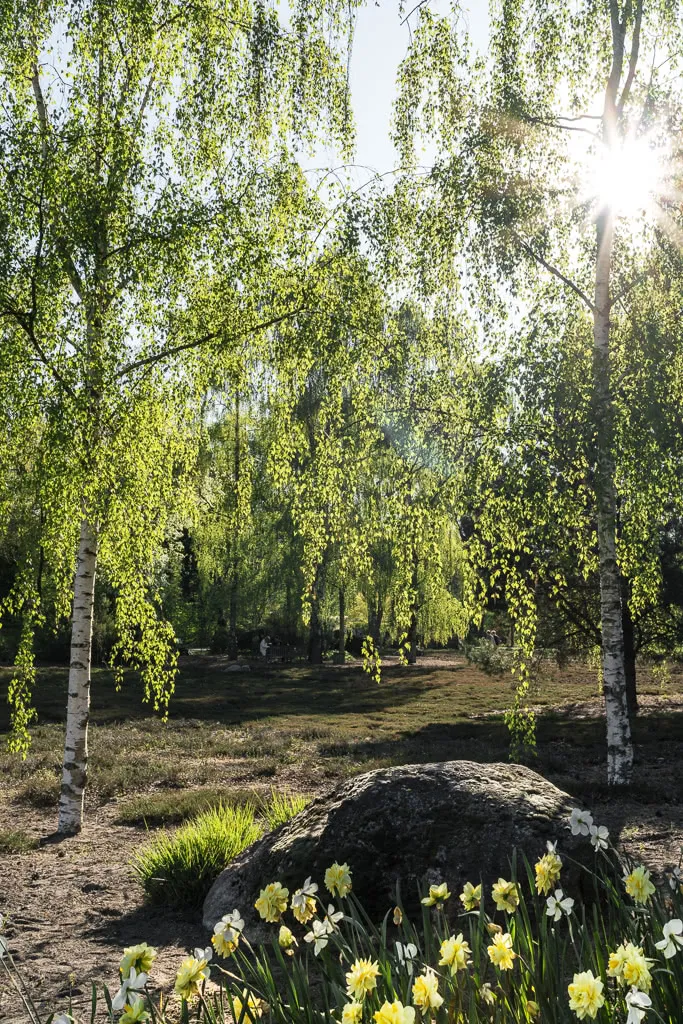 Easter has always been a family tradition, which is why I spent the last years of the Easter holidays in my hometown with my parents and siblings. Besides Christmas and a joint summer trip, it was one of the few times in the year when we met as a family.
This year everything changed because I had a perfect opportunity to visit a good friend. We had not seen each other for two years. And I've never been to the city he lives in before. Without thinking too much it was clear that this Easter would be different. The joy on both sides was grand that I was finally visiting him in the North German Hanseatic city Bremen!
I've been toying with the idea of moving somewhere else for a while now. After six years living in Greifswald I need a new place.
Here I studied pharmacy and also started as a career changer in the digital world. I'm grateful to Greifswald on many levels.
Its surroundings are beautiful. Study and live where others spend their holidays. Reach greening nature in 5 min, the harbour in 10 min and in 15 min the beach.
Not that I don't like it here anymore, but I wish for a fresh beginning with new neighbourhoods to get to know, new trails which I can walk along and new cultural places to discover. I'm also looking forward to the opportunities that a new job can offer me. To grow my skills, accompanying the development of new products, get to know new teams and people.
Bottom line, I'd say it's more an emotional than a rational decision. I don't intend to move from city to city regularly. It is worthwhile for me to establish a strong connection to my own home and take roots there. In principle, I can imagine staying in the city where you studied (when all the circumstances speak for it). I don't feel any pressure to have to leave or to get to know something new, just because of fear of missing out. It's precious to be happy with where you are which likewise sharpens the eye for the beauty that surrounds you. A solid foundation for inner harmony I would claim to have achieved.
But Greifswald can't be my home anymore. At that time I was in a wonderful and intensive relationship with my then-girlfriend. When I now walk along familiar paths I still feel like diving in a sea of memories. It's time for me to sail another sea.
Of course, the next city must be chosen wisely. I want to be sure that I feel comfortable so that I can discover and enjoy the future spotlight of my life to its fullest potential on a long-term and sustainable basis.
It was very convenient for me not only to be able to visit my friend but also to get a city tour of several days from him at the same time. He gave his best to make his city palatable to me and was quite successful with it. 😉
Bremen is beautiful. I didn't expect that much green (it's one of the greenest cities of Germany) and the cleanliness. I was overwhelmed. Its Hanseatic character appeals to me and radiates a warm atmosphere. We chatted in small coffeehouses, strolled through the most beautiful streets, took a few cultural events with us and generally laughed a lot. And I mean a lot. We had a great time.
Visiting the oldest cinema in Bremen was exciting. And moreover going into a sneak preview. The film presented was Ray & Liz (2018), it has so far only been shown at film festivals. We needed some time to process because it was tough to endure this social study of a family coming to pieces. The portrayed parental role corresponded to everything except our world view or the idea of a benevolent, good upbringing.
I would like to recommend anyone who wants to see the film to study in advance the milieu in which its story takes place and which themes are addressed.
Ultimately, a film should do just that, inspire discussion. After talking about it we handled the scenery depicted effectively and continued having a good time that evening!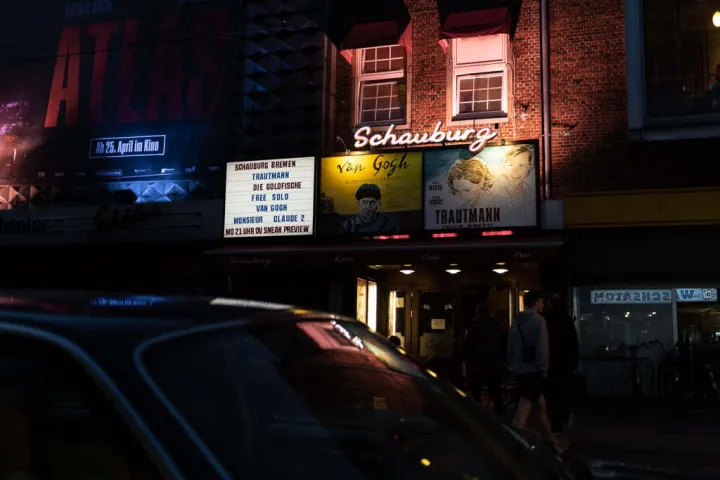 My dream city should be enriched by many green spaces. Furthermore, it should be clean, have good air and offers me a lot of relaxation. I define my relaxation according to paths on which I can take long walks.
There are cities that immediately fall off the grid for me. First and foremost, cities the size of Berlin or Hamburg. Unless I am convinced of the opposite, I cannot imagine living or working in large cities like these. They are too dusty for me, noisy, restless, and the journey to work is often too long. In summer the air stands in the narrow gorges of houses. And to get into green freedom and rural tranquillity a long way is necessary.
Bremen has just half a million inhabitants. Besides, Bremen hides its size charmingly by the many green spaces and thus seems like a small town. The Rhododendron Park Bremen (see the opening photo of this post) impressed me very much.
Of course, the new city must also have something to offer in terms of work. I'm not primarily looking for the job with the most income, but for the team that best matches my values and loves to tackle projects with significance.
As for the friendliness of people I expect, I think of the following story:
An old man sat at the gates of a city. All the people who went into the city passed him. A stranger stopped and asked the old man:

"You can tell me for sure what the people in this city are like?"
The old man looked at him friendly: "How were they where you were last?"
"Friendly, helpful and generous. Very pleasant people," the stranger replied.
"They are exactly the same in this city! That pleased the stranger and with a smile, he went through the city gate."

Later another stranger came to the old man.

"Tell me, how are the people in this town?"
The old man also asked him: "How were they where you were last?"
"Terrible! Unfriendly and arrogant".
The old man replied: "I'm afraid that's how they are in this town, too".
— Author unknown
If you are friendly, you usually reap friendliness. Conversely, unfriendly people will also experience unfriendliness from others. A simple equation whose true essence has often been confirmed to me.
Good question. I can't answer it myself yet. Let's put it this way: I can well imagine moving in, living and working there. Bremen is also well-stocked for my interest as far as career opportunities are concerned.
Two factors still play a role in my decision. On the one hand, I want to get to know other cities — what they lure with — and on the other hand, I want to see if there are jobs that I like, that suits me and what great teams there are out there.
Until then my search remains exciting.
P.S.: As for the rare family reunions, we'll be seeing more of each other this year. That was one of the New Year's resolutions and so far we are doing pretty well. 🤗
---
Fine. Article finished. If you spot a typo or have thoughts about this article, feel free to write me. 🙆‍♂️